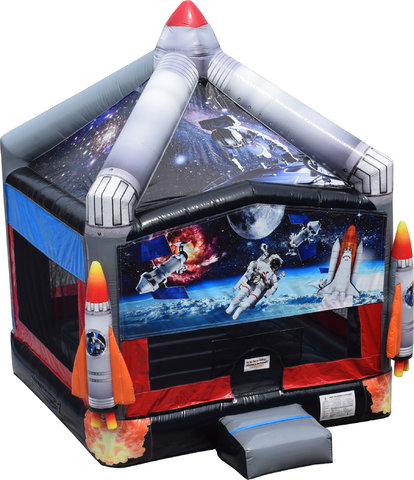 Moon man
Out Of This World Moon Man
5,4,3,2,1... Blast off in this highly detailed full color Space themed 14x17 Bounce House. The kids and adults will enjoy all the benefits of the detail put into this. With cockpit design on the inside to rockets blasting off on the outside. This Bounce House also has new safety features, It has a large inflated entry ramp with a net at the entrance. Also a CoolAir feature that keeps the kids inside cool. This is a standout Bounce House at any party or event.
Build A Out Of This World Party Package
Don't forget to add on any party extras like tables and chairs or concession's
. For the ultimate party experience.